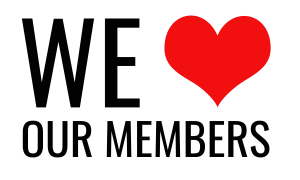 For your chance to be our next Member Spotlight, enter your business card for drawing at a Coffee on Us!
The feature spotlight is available to all Nampa Chamber of Commerce Members!
CATCH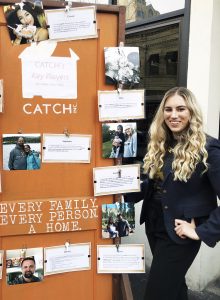 Name: Rachel Flachbart, Development Manager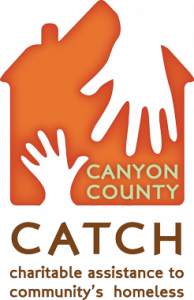 Organization: CATCH
Tell us about your company: CATCH's vision is to end homelessness in the Treasure Valley. Period.
To witness a Treasure Valley where every neighbor has a home to call their own, and where any person who falls into homelessness is rapidly housed and given the support to ensure they are never without a home again.
Everyone needs a home. That is why we work to create a safe, healthy, connected community by embracing Housing First best practices, empowering those without housing, building collaborative partnerships, and increasing public understanding to end homelessness.
What makes CATCH unique? CATCH is unique because of the staff, board, and our community that everyday engages with our mission. The staff are passionate and make our vision and mission a reality by working to ensure that home is possible for all in our community.
"You in 2" Born in Houston but I was raised in Boise, graduated from the College of Idaho in 2014 and now grateful to work for an amazing organization that is serving the community I grew up in. In my free time I like spending time with loved ones, taking my dog Blair for hikes, and weight lifting. I have a goal to compete in a powerlifting competition hopefully this year.
What is something you've learned recently you think others should know? I have been reading Rest: Why You Get More Done When You Work Less and it has helped to change my perspective on rest and self-care. For work it's about living one of our CATCH values. How do you take care of yourself to take care of others?
What is one business tip you've learned and wish someone had told you when you started? It's okay to make mistakes and need to ask questions to clarify projects or work assignments. Own your mistakes and always ask for help when you need it.
What is your proudest accomplishment?"Be the change you wish to see in our world," Gandhi said. I'm proud I have tried to do that by working for various nonprofits and political leaders at a young age including interning and working out in Washington DC for US Congress.
Alsip and Persons Funeral Chapel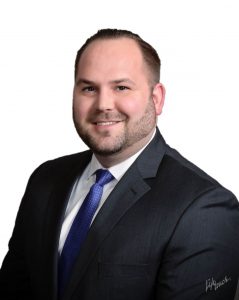 Name: Scott Glover, Managing Partner/Funeral Director

Organization: Alsip and Persons Funeral Chapel
Tell us about your company: Alsip and Persons Funeral Chapel has been a staple in the community since the early 1900's. It has been the premier funeral chapel of Nampa and continues to hold deep roots in the community. We are a full service funeral establishment that offers traditional burials and cremations. We understand that no two individuals are the same, so we pride ourselves on offering personalized services to each and every family at an affordable value. Our ultimate goal is to do the thinking for you to allow you to go through the grieving process without having to think about the little things.
What makes Alsip and Persons Funeral Chapel unique? We are unique in the aspect that we are a husband and wife team. My wife, Samantha, is also a licensed mortician and gets the bragging rights of being one of the only female morticians in Canyon County. We also have a comfort Golden Retriever, Sadie, that families get the privilege of loving when they enter our chapel.
"You in 2" I recently just turned 30 and have been married to my beautiful wife for 2 ½ years and we have two fur babies: Sophie and Sadie (Sadie is a comfort dog at the funeral home). I find great compassion in the funeral industry by helping families through one of the most difficult times in their lives, being an advocate for the dead and being held to the highest level of integrity.
What is something you've learned recently you think others should know? Ask lots of questions. You will be surprised by some of the answers and find out a lot about someone by simply asking them.
What is one business tip you've learned and wish someone had told you when you started? Don't be afraid to take risks!  Being young in an industry, it is hard to accept failure, but if you don't take risks, you will have a hard time finding solutions to difficult problems.
What is your proudest accomplishment? I have to say I am very proud of my wife and I for getting out and making a life of our own. We could have simply been complacent and stayed near to our families, but instead we chose to travel across the United States to fulfill our dream of running a business together. We forced ourselves to mature early to be able to care for families in our wonderful community of Nampa!
Northpoint & Ashwood Recovery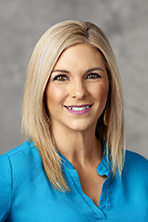 Name: Danielle Fanopoulos, Outreach Specialist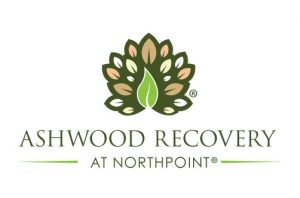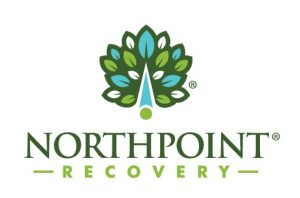 Organization: Northpoint & Ashwood Recovery
Tell us about your company: Northpoint has opened 5 other locations in Pacific Northwest. Ashwood Outpatient located in Nampa, ID  is a highly specialized drug and alcohol addiction treatment center. We provide a level of care comparable to that of an inpatient facility while giving patients the flexibility to live at home and maintain their everyday obligations. Our ultimate goal is to help our patients to learn how to avoid relapses and maintain long term sobriety. Individual recovery plans are designed to address each patient's specific addiction, background, and mental health issues.
What makes Northpoint and Ashwood unique? Northpoint was founded by a small group of recovering addicts and is locally owned. We take an integrated care approach to treating addiction & mental health.
You in "two": I have been married to my husband Josh for 13 years, we have a daughter & son together.  I find great fulfillment in my career in Healthcare, on weekends we are usually camping, racing cars or remodeling our 1979 home.
What's something you've learned recently you think others should know? The world has plenty of information but not enough inspiration. Be the inspiration.
What is one business tip you've learned you wish someone had told you when you started? Be brave & take every opportunity to meet new people. Listen and ask questions, If you are passionate about your business, the discussion will flow effortlessly.
What is your proudest accomplishment? Completing my Bachelor's degree after a 10-year break, while raising 2 kids.
NEW YORK LIFE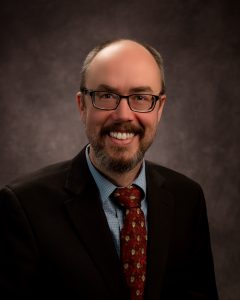 Name: Eric Ratzlaff, Agent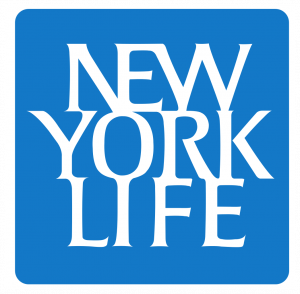 Organization: New York Life
Tell us about your company: New York Life is a mutual life insurance company with a history of 174 years of service to our policy owners, and billions of dollars paid to those clients each year. Among all four ratings agencies, we have the highest possible ratings for financial stability of any insurer. As a mutual company, we are not traded on Wall Street and are owned by our clients -- not outside investors. That enables us to focus on our clients long-term needs and expectations, rather than pursuing the short-term gains stockholders demand. Please feel free to come visit me at our Nampa office, located upstairs in the Historic Library building (101 - 11th Ave. S.), or contact me at (208) 401-6428 or email.
What makes New York Life unique? One unique aspect is the way in which we work with our clients. Instead of an impersonal, one-size-fits-none approach, we work with our clients face-to-face, to fully understand their individual goals and concerns, in order to better help them secure their financial future. "Plan your future around what's real!"
You in "two": I'm a Christian, saved by grace, as well as a husband and father to a family I cherish. I love movies and making/building things, and am a bit of a Home Theater junkie.
What's something you've learned recently you think others should know? Don't use a spade bit in a drill press if your work piece isn't securely clamped in place. Ouch!
What is one business tip you've learned you wish someone had told you when you started? Say "yes" to every opportunity.
What is your proudest accomplishment? Meeting and marrying my wife, Stefanie. I definitely married up!
Ooma Office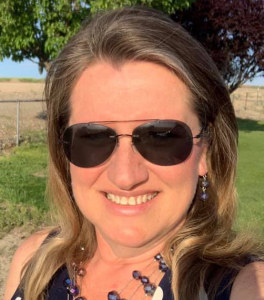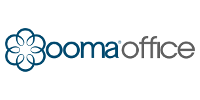 Name:
Paula Davis
Account Executive
Organization:
Ooma Office
Tell us about your company:
Ooma Office launched 6 years ago. Our founders, Sean Parker and Andrew Frame, are experts in the tech industry. Sean is best known for creating Napster and being the first CEO of Facebook. Ooma Office is a full telecommunications solution that will streamline any size business while often saving the company money over what they currently pay for phone services. Ooma Office has no contracts yet boasts a 96% retention rate with customers due to our unmatched quality, excellent US-based customer and technical support and reasonable pricing. I am not a salesperson. I'm a solution provider. I sincerely want to help business owners. If I can't help you save money or streamline your business with my service, I'll be the first to tell you and won't waste any more of your time. I absolutely love helping my customers and many become my friends because I really do help them and want to see them be successful and profitable. For the month of June, I will offer a free bill review for members of the Nampa Chamber of Commerce. Should your business choose to have Ooma Office provide your phone solutions after that bill review and proposal, we will waive the $149.95 installation fee. Offer expires 6/30/19.
You in "2":
I relocated to rural Nampa, ID in September 2018 from Amarillo, TX after my youngest son graduated high school and joined his older brother at college at West Texas A&M University in Canyon, TX. I am passionate about natural living and a healthy, active lifestyle. I love to fly fish, tent camp, target shoot, hike and explore in the mountains, listen to live music, eat great food and sip local wine or beer. I have 18 chickens, 4 ducks and am a beekeeper. My 8-year-old Australian Shepherd, Dixie, is my best friend and almost constant companion when I'm not working.
What's something you've learned recently you think others should know:
Call your own business from an unrecognizable number and google your own business (and yourself) and listen to and see what your customers or potential customers hear and see. If you don't like what you see online or hear over the phone, change it! You have a lot of control over how your company appears online. Have you claimed your Google listing and updated it with current photos, made sure the mapping is correct, that your hours of operation are listed and your website is linked? If not, do so immediately. What do your customers hear when they call your business line? Is it what you want them to hear? If not, change it. These are your first impressions!
What is one business tip you've learned you wish someone had told you when you started?
Serving others is the most important thing you will do in business. If you focus on service … serving your employees, serving your customers, serving your community, you will find success.
What is your proudest accomplishment?
I have owned my own business for about 10 years total with a break of about 5 years in between. In 2010, I competed in a business plan competition (similar to Shark Tank) put on by the local EDC/SBDC in Amarillo, TX and was one of 5 winners even though most of the businesses I competed against were much larger than mine. My business won a $100,000 grant through that competition.
Sleep In Heavenly Peace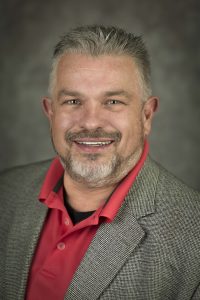 Name:

Jay Snyder
Canyon County Coordinator
Organization:
Sleep In Heavenly Peace
Website
Tell us about your company:
All children deserve a safe, comfortable place to lay their heads. In Idaho and across the U.S., too many boys and girls go without a bed - or even a pillow - to sleep on. These children end up sleeping on couches, blankets, and even floors. This can affect their happiness and their health. That's where Sleep in Heavenly Peace comes in. We're a group of volunteers dedicated to building, assembling and delivering top-notch bunk beds to children and families in need. Our organization has grown steadily over time, and we're working on opening more chapters in different states to serve more people.
What makes your company unique?
We are an all-volunteer, nation-wide organization that was started in Idaho.
"You in 2" Write two sentences about you…
I am a follower of Jesus Christ, husband to Jeneé for 36 years, dad to Tricia and Brandon, and hunting partner to Pipr and Hemi. I love our community and try to share my love of cooking with the community in as many ways as possible.
What's something new you've learned recently you think others should know?
THINK before you speak – Is what you're about to say:
True
Helpful
Inspirational
Necessary
Kind
What is one business tip you've learned you wish someone had told you when you started?
I have been honored to have been mentored by several fantastic business people. One was Harvey Hoff, he repeatedly reminded me that "We are not as invaluable as we think we are.
What is your proudest accomplishment?
I love being a "connector", introducing people to each other. During the summer months, my wife and I host dinners on Friday nights in our back yard. It is a way for folks to engage with other people and develop relationships. It is great to see 40 to 50 people on any given Friday eating together and making new friends.
Select Tax & Bookkeeping
Business Name: Select Tax & Bookkeeping
Name: Tina Cecil
Website: www.selecttax.net
Job Title: Vice President
What makes your company/organization unique?  Following the 2008 downturn of the economy my husband and I started our business in 2009 and it has sustained us through the years. As a couple we have combined business experience of 60 years working in accounting departments and the income tax preparation industry. We are small business specialists and enthusiasts encouraging each other.
"You in 2" Write two sentences about you…  I enjoy our local communities for all their rich history, unique community spirit, and annual community activities. Through our company marketing and being an active member of the chamber I enjoy meeting business owners and getting to know people in general.
What's something you've learned recently you think others should know?  We may think we are alone, but as we reach out and get to know our neighbors we find we have a lot in common with similar emotions.  As we reach out to support each other, together we can accomplish great things for our families, neighbors, and community.
What is one business tip you've learned you wish someone had told you when you started?  Keep up a positive attitude.  Onward and upward.  Be the little engine that could with optimism and hard work.
What is your proudest accomplishment?  Being a wife, mother, grandmother, and devout follower of our Lord Jesus Christ.
Involve Church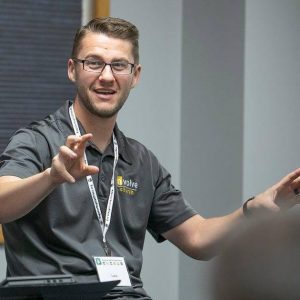 Business Name: 
Involve Church
Name: 
Luke Johnston
Job title: 
Executive Pastor
About Involve Church: Involve Church exists to involve people in an authentic relationship with Jesus.  Our vision is to involve people in the life of the church so that every person in Nampa and surrounding areas has multiple opportunities to hear about, see in action, and respond to the Gospel of Jesus Christ.  Involve Church was founded in 2015 with about 25 adults and currently runs around 150 adults and 30 children in regular attendance.  Involve Church meets at Snake River Elementary School located at 500 Stampede Drive, Nampa, ID 83687 and also owns the Involve Training Center for Ministry and Leadership Development currently under renovation (scheduled to be completed in 2019) at 224 17th Ave S, Nampa, ID 83651.
What Makes Involve Church Unique?
Involve Church is unique because a high percentage of those at Involve are actively involved in the community in some way.  We love to partner with various organizations, whether its other non-profits, businesses, parks and recreation, or the public schools.  We are a church that believes that we should make a difference both spiritually and practically in the community.  We like to ask ourselves this question:  "Would the community be any different if our church ceased to exist tomorrow?"  We hope the answer to that question drives us to be actively involved in Nampa and the surrounding communities.
"You in 2" Write two sentences about you… 
First and foremost, I'm a follower of Jesus - a sinner saved by grace - I'm forgiven by God because I trust in the life, death, and resurrection of Christ.  Secondly, I'm a husband, father, pastor.  I also like to run and lift weights in my free time.
What's something new you've learned recently you think others should know? 
Its important for us to take some time to rest.  We live in a world that is constantly busy, with many distractions that will keep us from truly spending times on the things that matter and with the people in our lives that are important, like family and friends.  Believe it or not, pastors are no exception to the temptation to be too busy, so I've been trying to be diligent with my calendar, making the most of the time I'm supposed to work, and then purposefully setting work aside to enjoy my family, friends, and time with God.
What is one business tip you've learned you wish someone had told you when you started?It might seem strange for a pastor to be giving out business advice, and I'm sure that I would have a lot to learn from the business professionals in the area.  That said, I think there is one thing I wish someone had told me when I first started - you can't do it all yourself, so start developing others now.  Really - if you are going to build something that outlasts you and is bigger than you, you need to pour the time it takes into developing other people.  I think about it in terms of being a "hero maker" rather than the "hero."
What is your proudest accomplishment?
I have to first say that anything I've accomplished is because of God's grace in my life - He truly deserves all the credit.  To date, in partnership with many others who have invested countless hours (and literally blood, sweat, and tears), our proudest accomplishment has been to start Involve Church in September of 2015.
Barrier Pest Control
Company: 
Barrier Pest Control
Tell us about your company:  In 2006 I convinced my brother Kirk that it would be a good Idea to start a pest control company here in good ol' Nampa, Idaho. I had been in the pest control industry for a few years at the time and I thought it was a perfect time and definitely the perfect place to start our business.    Many years of hard work has brought us to today where we can serve excellent customers, employ great people, and support our families in this wonderful area.
What makes you unique?: We have tried over the years to become extremely knowledgeable in identifying and solving people's pest problems here in the area.  We are continually learning about pests and different ways to solve pest problems. The most unique thing about us though is not how we take care of pests, we have learned that taking good care of customers is just as important. We try to never miss a phone call and always get back to customers quickly.  Some of our most loyal customers have been earned by going the extra mile for a customer and always listening.
Tell us about you?
My biggest accomplishments have little to do with work. My family is my greatest blessing. I am beyond lucky to have 5 children with my wonderful wife Annikan.
Something you've learned recently:  I recently went to a national pest conference in Orlando, Florida and after comparing notes with other pest control companies all over the globe, it was confirmed to me that we have a great business in an enviable area.
Contact: Denny on his cell (208) 697-0691 or via email.
Journeys Hospice
Pamela Krajnik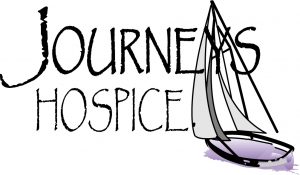 Journeys Hospice
Outreach Coordinator
Our hospice is unique in that our entire team of professionals operates as a unit together to ensure the best possible continuity of care for patients and their families.
I really consider myself a full-time volunteer with involvement in several different organizations. For the last two years, I have been blessed to be a part of the Journeys Hospice team as part-time Outreach Coordinator.
As a retired RN, I now, because of Journeys Hospice, have the opportunity to still be in touch with the medical world but also get to be out and about in the community doing the volunteer work I love.
Business Tip
As an owner of a small medical clinic, I almost dropped my Chamber membership. It seemed I really did not get all that much for the money. As I considered this change, I decided that maybe I had not really engaged with the Chamber activities and events. So, how could I really make an informed decision? If I was seriously planning to explore the Nampa Chamber of Commerce and what it had to offer, I needed to be committed. One sure way of doing that is to become a Chamber Ambassador. That was the best decision ever! You and your business can benefit immensely from your Chamber membership. It will create a growing network of connections but only if you connect first.
Proudest Accomplishment
I am blessed to have had the opportunity and then make the choice to live a Christian life and do as much as I can to serve others. That includes my family, my friends, my community, my country, the less fortunate throughout the world. But most of all, I am proud to be a servant of my Lord, Jesus Christ.
About Journeys Hospice
Journeys Hospice is small but we are mighty! As a locally owned and operated hospice service, our team of professional staff members prides themselves on going the extra mile to offer the best care for our patients. Patients are followed by the same nurse for the duration of service providing excellent continuity of care. Journeys Hospice is a full-service hospice and accepts patients from all over the entire Treasure Valley. Contact Journeys Hospice at 208-461-3035 or send us an email.