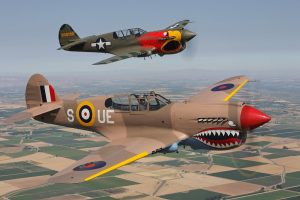 The Warhawk Air Museum, located at 201 Municipal Drive in Nampa, is a nonprofit organization funded entirely by individual donations and private foundations. The Warhawk Air Museum's mission, as stated on the website www.WarHawkAirMuseum.org, "is to preserve and teach the history of American veterans and their contributions to the freedoms we value today, and to show the relationship of our country and its citizens to those wars which so strongly impacted our nation and the world at large."
In addition to its large collection of war memorabilia and military aircraft, the Warhawk Air Museum hosts several community-centered programs, such as the Kilroy Coffee Klatch and educational tours for local students. Currently over 3,000 students a year learn about American history and war veterans through the Warhawk Air Museum's educational programs.
The Warhawk Air Museum is partnered with the Library of Congress in an ongoing project called the Veterans History Project. The Veterans History Project collects stories from men and women from all branches of service with an emphasis on World War II and the Korean, Vietnam and Gulf wars. This project also documents the contributions of civilians such as war industry workers and medical volunteers who served in support of the armed forces. The Warhawk Air Museum is open Tuesday through Saturday from 10 a.m. to 5 p.m. and Sunday from 11 a.m. to 4 p.m. The Warhawk Air Museum is closed on Mondays and all major holidays except for Memorial Day and Labor Day. // Photo credit Jim Raeder //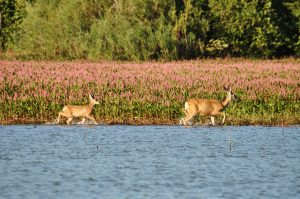 Lake Lowell is a 14.5 square mile reservoir with 28 miles of shoreline within the Deer Flat National Wildlife Refuge. Lake Lowell is located five miles southwest of Nampa. Motorized water sports, fishing, and wildlife viewing are major recreation activities at Lake Lowell. Lake Lowell is a great birding spot with over 200-recorded avian species. The reservoir is home to several fish species including rainbow trout, large and smallmouth bass, channel catfish and crappie — to name a few. Additionally, the annual Lake Lowell Marathon, Half Marathon, 10K, and 5K races take place in April.
Deer Flat National Wildlife Refuge is open daily during daylight hours. There is no entrance fee to visit the refuge. Visitors can come to the refuge and enjoy a variety of outdoor
activities such as birding, wildlife viewing, fishing, and hunting. // Photo credit USFWS //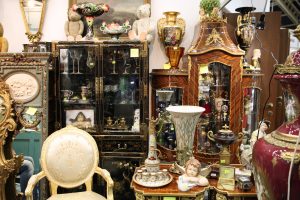 The phrase "time flies when you're having fun" holds true for exploring Nampa's downtown. Seeing downtown Nampa is often an experience that can grow from a nice stroll to a half-day or more of sightseeing, dining and shopping. Your first stop might be Village Square on the corner of Second Street and 13th Avenue. Village Square hosts four antique shops. The largest of those is Village Antiques. The shop is bigger than it seems, featuring a below-ground second level with primarily furniture.
Village Antiques is itself a destination, hosting about 25 vendors who have some square footage of space in the two-story storefront. Downstairs, below ground, is primarily a furniture showroom, with probably the largest collection of antique furniture in the area.
Come to Downtown Nampa to explore and discover!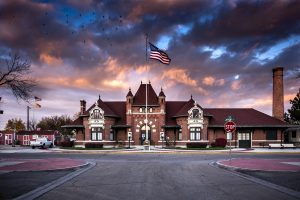 The original Canyon County Historical Museum is located in the historic Oregon Short Line Depot on 1200 Front St. in
downtown Nampa. The Oregon Short Line Depot opened in September of 1903. It served as Nampa's train depot until the Union Pacific depot on the north side of the tracks was
completed in the latter part of 1925. After the Union Pacific depot was built, the Oregon Short Line Depot building served as offices for the Union Pacific.
Eventually, the Union Pacific Railroad donated the building to the Canyon County Historical Society. The Historical Society
restored the depot and converted it into a museum, dedicating
it July 3, 1976.
The Nampa Train Depot Museum is open 10 a.m. to 3 p.m. Thursday through Saturday. For information, call 208-467-7611.
// Photo Credit ©LawrenceManning/Hill Street Studios //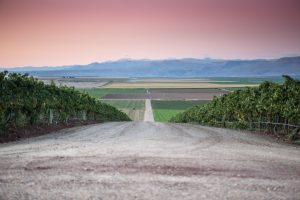 Idaho's wine regions may be the best-kept secret in the state; and Nampa is a gateway to one of the most beautiful and robust regions. Over a dozen wineries in Canyon County offer visitors and residents alike a taste of one of Idaho's largest growing industries, having a nearly $210 billion economic impact in 2017, according to the Idaho Wine Commission.
Most fine dining establishments and restaurants in the area offer locally produced wine options. The state's rich, volcanic soils, desert climate and successful irrigation systems help produce wines with good structure, the Idaho Wine Commission states, and leading wines include Chardonnay, Gewurztraminer and Riesling (whites) and Cabernet Sauvignon, Merlot, Syrah (reds).
If you want to make a tasting itinerary, more information about Treasure Valley wines — such as their flavor profiles — and the local wineries that make them is available on the
Idaho Wine Commission's website. Also be sure to check for upcoming events.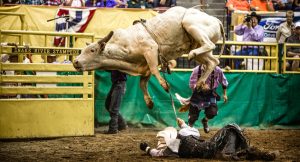 The Snake River Stampede is one of the top 10 regular professional rodeos out of the approximately 800 rodeos in the Professional Rodeo Cowboys Association. Fans travel from far and wide to witness athletes compete for the top spot in what is considered one of the most significant rodeo competitions. The bronco riders aren't the only reason the Snake River Stampede is celebrated among rodeo fans. There are regular comedy skits with rodeo clowns, the rodeo queen competition and youth involved activities, like the calf scramble and mutton busting. The Snake River Stampede Rodeo is an annual week-long event that occurs in the third week of July.
// Photo Credit ©LawrenceManning/Hill Street Studios //