Wednesday, November 13, 2019
Nampa Civic Center
11:00 am - 1:00 pm
The Annual Economic Forum is often sold out. Now's the perfect time to reserve your luncheon ticket or join us as a sponsor!
For sponsorship opportunities available, contact the Nampa Chamber NampaChamberofCommerce@nampa.com | 208.466.4641
Jonathan Mackay​, Investment Strategist, Schroders.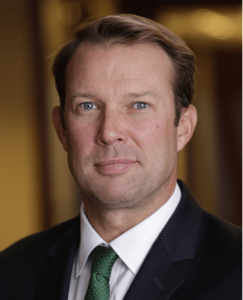 Jonathan Mackay joined Schroders in 2016 as an investment strategist working in partnership with Hartford Funds to represent their strategies to financial advisors and intermediaries in the Northeast region.
Jon joined Schroders from Morgan Stanley where he was a senior market strategist, providing advice to the firm's sales force and clients on a variety of investing topics. He was also responsible for authoring various in-depth reports and contributing to weekly and monthly investment publications. Jon traveled frequently throughout the Americas on behalf of the firm's global investment committee meeting with high net worth individuals and middle-market institutions and their financial advisors.
Before joining Morgan Stanley, he held a number of different roles at Citigroup Smith Barney, including fixed-income strategist and credit desk analyst. Jon began his career as an analyst at Emerging Markets Securities LLC where he worked on the creation of structured trade credit
transactions.
Jon is FINRA Series 7, 24, and 63 registered.
Jon attended Brown University where he received a bachelor's degree in medical anthropology.