Nampa's Taste of Idaho is September 10, 2019
The Nampa Chamber of Commerce invites the community to experience Nampa's Taste of Idaho!
Mark your calendar for September 10, 2019, and join us as we celebrate the harvest, enjoy live music and amazing Idaho food prepared by local chefs. The menu will be accompanied by local wines and brews. This spectacular community event will take place from 5:00-8:00 pm at Lakeview Park in Nampa.
Tickets are $40 each or $37.50 each with a corporate package of 8 or more.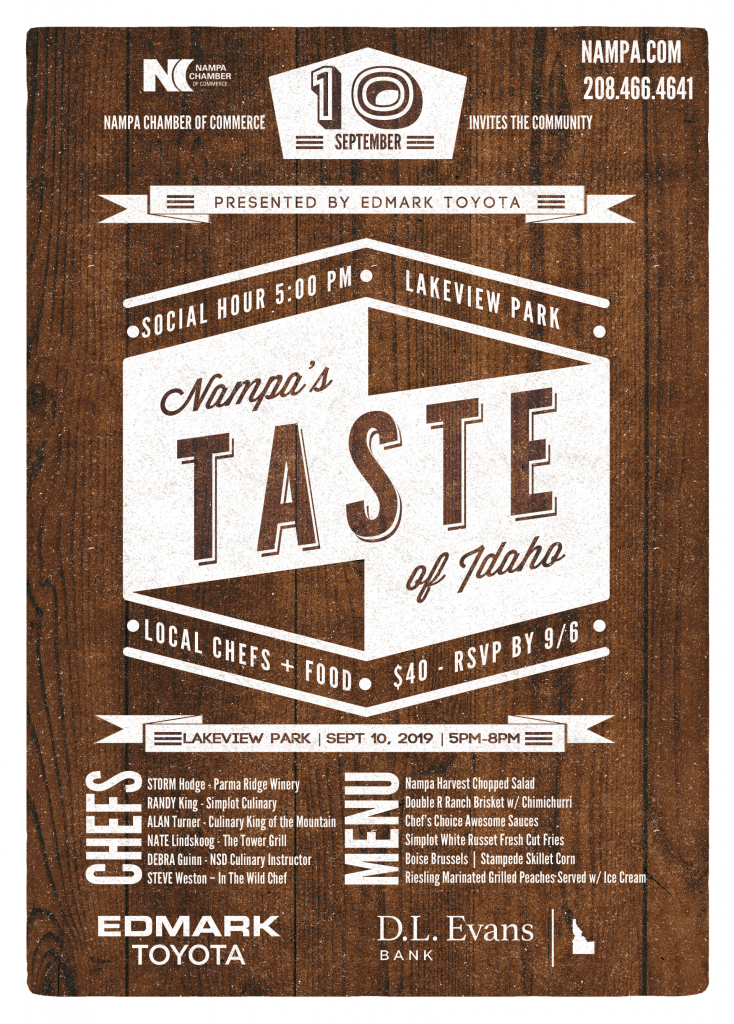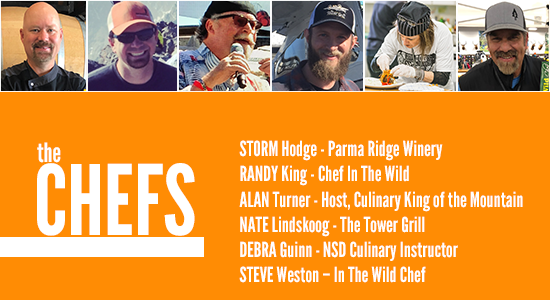 Some of our favorite beverage providers will be on hand to bring you even more choices.