April Luncheon
Awards of Excellence
Our April Luncheon, sponsored by The College of Western Idaho will be a celebration of the organizations and individuals who make Nampa such a special place to live and work. Recognition will be given to the Chamber's Ambassador, Member, and Board Member of the year in addition to our Jeff Tunison Community Integrity and Legacy Award Winners.
Wednesday, April 19, 2023
11:30 AM - 1:00 PM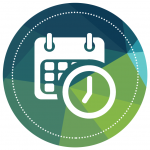 Welcome New Chamber Members!