Calendar of Events
Our 2021-2022 events calendar is here! After over a year of planning events virtually and on the fly, we are thrilled to have a concrete plan. We would be remiss if we didn't thank you, or members, for your flexibility, understanding, and support.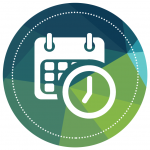 Taste of Idaho - September 14th
The Nampa Chamber of Commerce invites the community to experience Nampa's Taste of Idaho! Please mark your calendars for September 14, 2021, and join us as we celebrate the harvest, enjoy live music, and fantastic food prepared by local favorites.